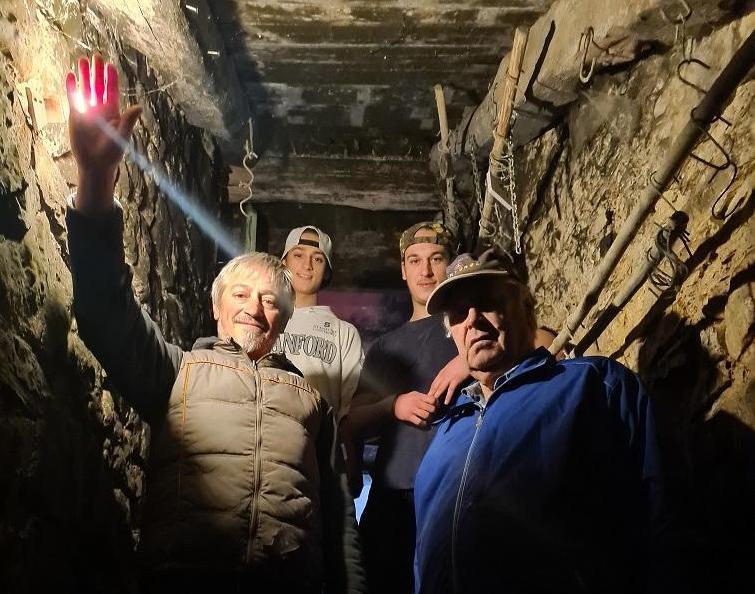 Dejan Kukanja
The Kukanja estate is located in the heart of Karst, more precisely in Komen.
This bio farm, the beginnings of which lie in the distant 16th century, is renowned for its excellent wine and breeding of Krškopolje pigs. The Kukanja family work on two hectares of vineyard areas. Two varieties stand out, typical for Karst - the Karst Teran and Vitovska Grganja, joined also by malvasia.
The vineyards lie in Komen near the church of the Virgin Mary. As the master of the farm, Dejan, says, "We make wine according to the old procedure. Everything is handmade, from vines to grapes, we focus on each individually, which is reflected in the glass."
The vines in the vineyards are 7 to a respectable 60 years old.
The wines contain almost no sulfur, all fermentations are spontaneous, no yeasts are added. The wine is unfiltered, so this is a natural wine.
The pride of the cellar is Teran and Malvasia. The wines mature in wooden barrels with different levels of use, and some mature only in inox tanks. The Kukanja estate also breeds Kraškopolje pigs, which are an autochthonous preserved Slovenian breed. This is nothing new for the Kukanja family. The pigs are mostly free-range and feed on acorns and everything the Karst soil has to offer. When nature lacks food, Dejan Kukanja feeds them homemade fodder, which can be felt in the final product.
Sale

Kukanja Wines

Product description White wine variety brought from Italy in the 13th century. "This typical jewel from Karst spontaneously fermented for 10 days ...

View full details

Sale

Kukanja Wines

Product description Classic Teran from the Refosco variety. "Pure Refosco from ecologically grown grapes, fermented in an open wooden container fo...

View full details